Helping You Help Others
Case Management and Reporting Software designed to meet the data collection and reporting needs of Advocates supporting survivors of sexual assault at higher education campuses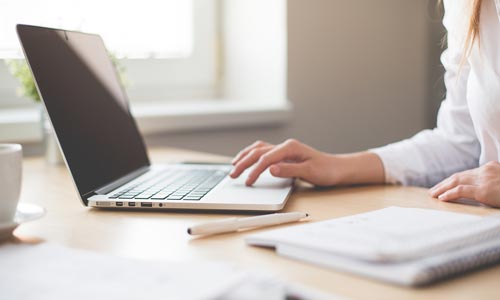 Software Designed for You
os-soft campus is a dedicated campus case management and reporting software that makes it easy to track the incidents, services and outreach essential to campus advocacy. Designed to meet the needs of higher education sexual assault data collection, os-soft Campus reduces the time spent recording and tracking details allowing advocates to spend more time supporting campus survivors.
Use os-soft Campus to track incidents, advocacy services, accommodations, administrative cases, criminal process cases, referrals, professional development and community outreach.
Purchase a customized implementation to incorporate more details or additional reports to get a software solution that meets your exact needs!
Simplify Your Data Collection

Flexible Data Collection
os-soft was developed with flexibility in mind. As reporting and data collection needs change over time, os-soft is designed to adapt. From the flexible reporting system to customizable layouts, os-soft Campus can be modified to meet data collection needs specific to your Campus.

User-Friendly Tracking
The user-friendly layout of os-soft Campus ensures that all case management and outreach details can be quickly entered with the consistency and accuracy needed for generating statistical reports.

Safe Data Storage
Osnium strongly believes that agencies should own and maintain complete control of their client data. Your data will remain securely on your server giving you 100% control over who can access your case information. Access to your case information can never be revoked.

Easy Reporting
os-soft Campus can help you uncover and highlight trends in campus sexual assaults. Easily access the software report library to run incident, services, accommodation or a wide variety of other reports. Generate and compare outreach and awareness reports to help inform and evaluate campus advocacy efforts over time.

Own Your Database
Purchasing an os-soft license entitles you to load the software on as many computers as you require with as many users as you need at no additional cost.

Technical Support
Osnium's support experts are available to assist with any technical issues that arise while using our software. Contract support by phone, email or book an appointment for fast, friendly assistance.
Find out why hundreds of organizations across North America trust os-soft for their data collection and reporting.
Book a software demonstration today!