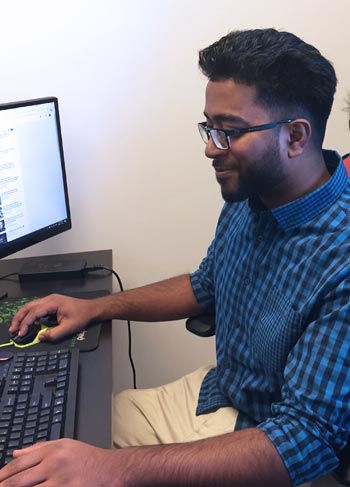 Biography
Brought up in the world of computers, Arun is not averse to the rapid change and adaptability required in this ever growing field of Information Technology. His hunger for knowledge and results driven mindset makes him a strong asset to our team. He prides himself on his excellent customer service, ensuring that everybody is taken care of to the best of his abilities. For Arun, the thrill is in solving problems and finding the best solution possible.
Favorite Quote
"It does not bother the wolf, how many the sheep may be." – Virgil
Skills
Customer Service
Teamwork
Problem Solving
Creativity
A Winning Smile
Superpower
Flight – I'd rather be high up in the clouds.